Referees wanted - postponed
---
---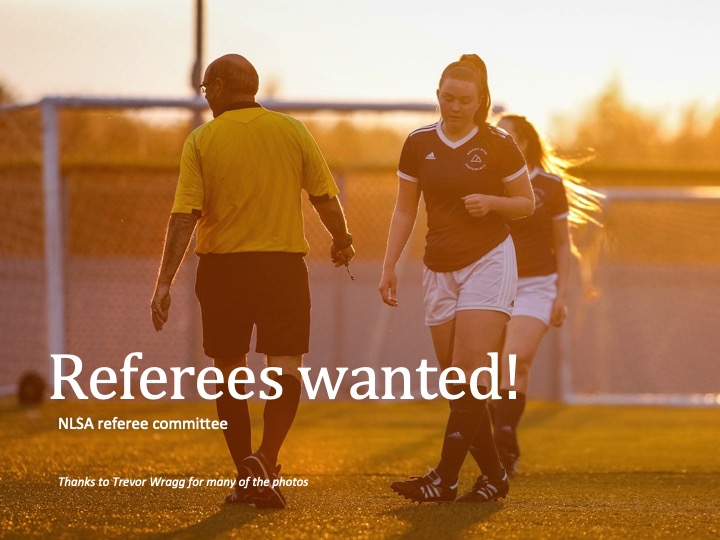 ---
The NLSA referees committee is working with clubs and regions to offer information sessions on refereeing. These sessions are designed to allow those thinking about taking up refereeing to learn more about the referee's role, including how to qualify, assignments, compensation and more.
Planned sessions below are postponed for the time being
The following sessions are scheduled:-
Saturday, March 28th; two sessions at 11 am and 3 pm. These sessions are oriented mostly towards experienced players and coaches with 5 years or more experience playing senior soccer. Both sessions will take place at Macdonald Drive Junior High School and should take about an hour.
Monday 30th March 2020. Venue; Feildian Grounds & Clubhouse,; 7:00pm to 9:00pm. Address; 8 Portugal Cove Road, St Johns, NL, A1L 2L6. RSVP by March 23rd to: Cameron Carpenter feildians.chc@gmail.com. This session is open to all but is oriented towards the younger potential official. Note that referees must be at least 12 years old to officiate small-sided games and 14 years old to officiate 11/side games.
Thanks to Trevor Wragg for the photo