Whitecaps FC Academy Center
---
Vancouver Whitecaps FC - NLAC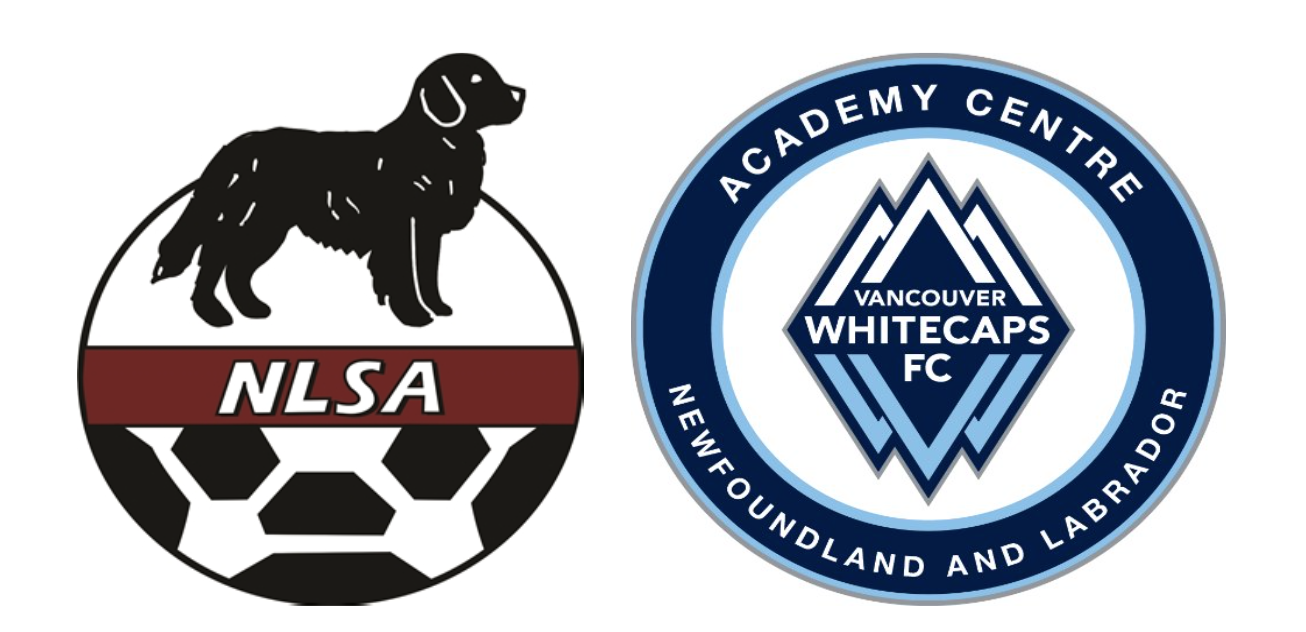 Newfoundland & Labrador Academy Center - Programs Outline
The Newfoundland & Labrador Soccer Association has formed a parternship with the Vancouver Whitecaps FC that presents large potential for player and coaching development in our province: Vancouver Whitecaps FC Release
Under the Newfoundland & Labrador Academy Center (NLAC), players in our province now have clear pathway to follow in pursuit of their dreams to play professional soccer and represent Canada on the international stage. The partnership will also bring upgrades to existing NLSA player development programs, as well as the introduction of new programs:
Further details on each layer of the structure are as follows: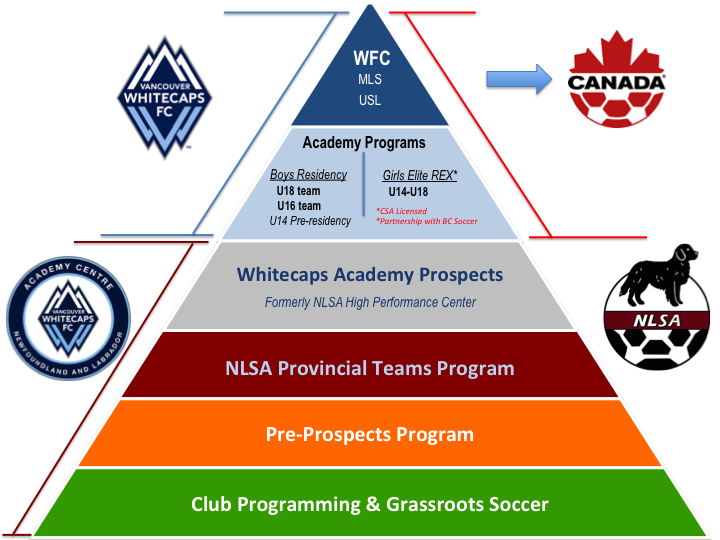 Launched in the fall of 2016, the Pre-Prospects program is a training environment that targets the province's brightest U12 talents. It is a player-centered program (not team based) focused entirely on the development of the individual.
The program runs in 2 seasons with a Summer Chapter, and a Winter Chapter. Each chapter begins with a new talent ID process via consultation with club and regional technical directors. The sessions will follow a curriculum developed by the Vancouver Whitecaps FC, and will be delivered by highly certified & experienced coaches. The program will be supported by multiple annual visits from Vancouver Whitecaps FC technical staff for development & scouting purposes.
Commencing as of the winter 2018-19 chapter, the PreProspects program will no longer include U10 players, and will be just be for the U12 age group (2007's & 2008's).

In 2018 the NLSA will run provincial all-star teams for the following age groups:

• U13 (2005's)
• U14 (2004's)
• U15 (2003's)
• U16 (2002's)
• U18 (2001 & 00's)
The provincial teams program will continue to operate as it has in the past with fall tryouts, weekend training camps, and Atlantic Championships in June/July 2017.
More info on the NLSA provincial teams program can be found here.



Formerly known as the NLSA High Performance Center, the Whitecaps Academy Prospects program is a "best with best" training environment for our province's brightest U13-U17 talents. Operating under a technical curriculum from the Vancouver Whitecaps FC, the program is delivered by NLSA staff and supported by multiple annual visits from VWFC Technical staff for development and scouting purposes. As this program is directly linked to the Whitecaps Academy programs, there is potential for teams and/or players of distinction to visit Vancouver for training, competitions, or trials.