NLSA Names Individuals to be Inducted to the Hall of Fame
---
---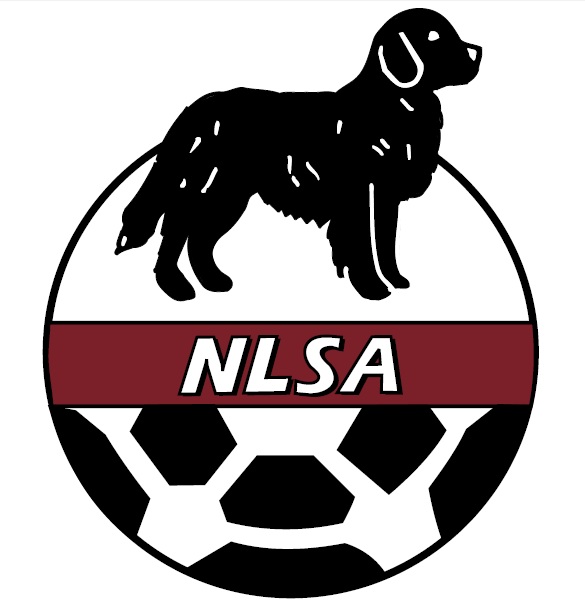 ---
NLSA Names Individuals to be Inducted to the Hall of Fame. The seven worthy individuals are Jennifer Andrews, Sarah Drake, Sarah Arnott, Dragan Mirkovic, Scott Betts, Keith Jackman and Pat Marshall.
Jennifer Andrews
From her early years of youth soccer, Jennifer Andrews displayed the traits of true grit, determination, courage, sportsmanship, fair play and a no surrender attitude. These characteristics were her trademarks in keeping her teams always upbeat and striving to be the best they could be. Her leadership and drive played a major role in Mt. Pearl being the dominant age group team in provincial soccer during the late 1980's and early 1990's.
At the university level, Jennifer once again led by example as she helped her Acadia University team to contend for an AUS (AUAA) championship. Her play during her university career earned her three AUS and two US (CIAU) All Canadian All-Star awards along with AUS Top Scorer and MVP awards. Acadia University also named her Athlete of the Year.
Jennifer has also been inducted into the Mount Pearl Soccer Association and the Mount Pearl Sports Alliance Halls of Fame.
Sarah Arnott
With a career spanning more than 25 years, Sarah Arnott was known to be a player who could get things done. Technically skilled and with a bit an "edge" to her game, she was often asked to play multiple positions and to captain her team. Her multiple skill sets were a contributing factor in her various age group teams' success at the Provincial and Atlantic level.
Her success at the university level earned her AUS (AUAA) and US (CIAU) All-Star recognition along with Memorial University's, Athletic Honor Society Award. Her 24 goals for the Seahawks, has her in the top five goal scorers for the Memorial Seahawks.
At the provincial senior level, she is a three-time Jubilee Trophy winner and a two-time Provincial Intermediate champion. Sarah's play from 2000 - 2009 was recognized by being one of the finalists for the NLSA Women's Player of the Decade.
Sarah Drake
Early in her soccer career, Sarah Drake demonstrated that she was going to be a player of record and establish herself as one of the Province's outstanding female players. As a youth player, playing in the Burin Peninsula Senior Women's league, she began to demonstrate her talents as she was a Top Scorer and named MVP on four occasions.
While playing for Cape Breton University, her exceptional talents earned her recognition as an Atlantic and Canadian University MVP and 1st.Tteam All-Star. In addition, she was an AUS Top Scorer and Rookie of the Year. Her outstanding accomplishments were recognized by NLSA as she was named NLSA Youth Player of the Year and twice named NLSA Senior Player of the Year.
The high light of her career was in 2003, when she was named to the Team Canada University Soccer team to represent Canada at the World University Games in Seoul, South Korea. Sarah has also been inducted into the Burin Peninsula Soccer Hall of Fame.
Scott Betts
For over 30 years, Scott Betts has been impacting the growth and development of soccer at all levels of play. Since his arrival from Ontario in the late 1980's, Scott has been a Provincial Coach with NLSA, Head Coach with Memorial University, served two regions, Mt. Pearl and St. John's as their Technical Director and has coached Jubilee Trophy and Challenge Cup teams to provincial championships.
Scott's keen eye and patient approach has resulted in many youth players reaching their potential and success at the university and senior level. His many youth teams at the club and provincial level have also been blessed with both Provincial and Atlantic championships.
Jumping from youth to senior teams and back again is not an easy task. Scott's record of a provincial Challenge Cup championship, 8 eight Jubilee Trophy championships, two AUS and three Jubilee Trophy Coach of the Year awards, certainly suggests that he has mastered the ability to move from one to the other.
Keith Jackman
During his 32 years between the uprights, Keith Jackman has experienced or stopped some of the best shooters from this province and many from other provinces across Canada. Recognized as an exceptional shot stopper, his positioning and leadership skills were major factors why he was considered the best of his era. His performance in goal throughout the 1990's and well into the 2000's earned him the respect from both teammates and opponents alike. His St. Lawrence teams of that era were so impressed with his abilities and leadership, that he was named team MVP on five occasions.
Throughout his career, Keith has won eight provincial Challenge Cup and seven provincial Masters championships. In addition, he has a National Challenge Cup Bronze Medal and two Eastern Canadian Masters Gold and one Silver medal.
Keith is also part of the 1990's St. Lawrence Team which was chosen the NLSA Team of the Decade. In addition, he has also been inducted into the St. Lawrence Soccer Hall of Fame.
Pat Marshall
Despite his teenage years, Pat Marshall displayed the calmness of a veteran player as he started to establish himself as an impact player in both the St. John's Junior and Senior leagues of the 1950's and 1960's. In an era where kick and run were the styles of play, he started to open eyes with his slick passing and ball possession techniques. His ability to execute under pressure, particularly when taking a penalty, earned him the title of "Mr. Penalty Shot"
Given the honor of team captain by his teammates, he didn't disappoint. Newspapers of the day said he was a classy midfielder, a perfect gentleman with the intensity and fight of a tiger when challenging for the ball. His overall play and leadership over his career earned his St. Pats team four St. John's Senior championships and one Provincial Senior championship in a period five years.
During his career, Pat was a perennial league All-Star, a league MVP, a Most Gentlemanly and Effective Player and a yearly contender for the scoring title. His value to his St. Pats team has been clearly recognized by the number of times his teammates chose him as their Most Valuable Player.
Dragan Mirkovic
Having played professional soccer in Croatia prior to coming to our Province, Dragan's early years playing Challenge Cup, amazed everyone with his ability to finish and express himself. Not knowing what he meant by those terms, but we quickly found out.
When NLSA offered the position of Technical Director to him in 1999, Dragan quickly immersed himself in all aspects of player and coaching development as he set his sights on changing the culture of soccer within Newfoundland and Labrador. Over the next twenty plus years, the results speak for themselves.
The initiation of the National Training Center (NTC) program in the early 2000s for promising young players has led to the partnership with the Vancouver White Caps which extends to 2026. He was a lead force in expanding our provincial teams' program from three teams to as many as 12. Some might say that his greatest contribution was in the area of coaching development, where many of our coaches were encouraged and supported to achieve Provincial B and National level certification. His efforts to support women in coaching has resulted in many of our women coaches attaining these certification levels. At one point, our province had 6 of the 26 National B coaches in Canada.
Although coaching development speaks for itself, his success behind the bench also speaks volumes as many of his youth teams captured medals of all colors at Atlantic championships. His women's teams have won the Jubilee Trophy 4 times and many of the young players in our programs went on to attain scholarships at various universities across North America.